Truck Accident Lawyers in Chicago, IL
MDR LAW LLC
Have you been injured in a truck accident? You may be entitled to compensation. Our truck accident lawyers in Chicago, IL, can help you get the compensation you deserve. Our team of personal injury attorneys has experience with truck accident claims and can help you navigate the legal process. We work with medical professionals and accident reconstructionists to build a strong case on your behalf.
Call (312) 500-7944 or fill out our contact form to discuss your case with one of our truck accident attorneys today.
---
What Causes Truck Accidents?
Truck accidents can result from a multitude of factors. Given the sheer size of their vehicles and the potentially hazardous cargo they transport, truck drivers operate under a more stringent set of rules and regulations compared to other drivers. Consequently, it is crucial for truck drivers to remain vigilant and adhere to these regulations. The leading causes of truck accidents often encompass the following:
Driver Fatigue: Long hours on the road can lead to tiredness and fatigue. Federal law regulates the number of consecutive hours a truck driver can operate, but these rules are sometimes violated, leading to drowsy driving and potential accidents.

Driver Inexperience: Operating a large truck requires specific training and experience. If a driver lacks proper training or is new to truck driving, they may make mistakes that can cause accidents.

Driver Error: This can include misjudging distances, making incorrect maneuvers, failing to check blind spots, or not reacting quickly enough to road hazards.

Speeding: Just like with any vehicle, speeding increases the risk of an accident. However, due to their size and weight, trucks require more time and distance to stop, making speeding particularly dangerous.

Cell Phone Use: Distracted driving, such as texting or talking on a cell phone, takes the driver's attention off the road, increasing the risk of an accident.

Drowsy Driving: Similar to driver fatigue, drowsy driving can slow reaction times and impair judgment. It's a particular concern for truck drivers who often work long hours.

Aggressive Driving: This can include tailgating, changing lanes without signaling, or other reckless behavior.

Swerving to Avoid an Accident: If a truck driver swerves abruptly to avoid a collision or obstacle, the truck can tip over or veer into other lanes, causing an accident.

Driving Under the Influence: Impaired driving due to alcohol or drugs is a major cause of road accidents, including truck accidents.

Vehicle Malfunction: This can include issues with brakes, tires, lights, or other mechanical failures that can lead to a loss of control.

Vehicle Defects: Sometimes, the truck itself may have been poorly designed or manufactured, leading to a higher risk of accidents.
Each of these factors can contribute to truck accidents in their own way, and often it's a combination of several that result in an accident. It's crucial for truck drivers and their employers to do everything they can to minimize these risks.
---
Common Truck Accident Injuries
Truck accidents can result in severe injuries and even death. The occupants of other vehicles involved in a truck accident are at risk for life-altering injuries and may even die. Common injuries from truck accidents include:
Traumatic Brain Injuries (TBI): These are serious injuries that can result from a blow, jolt, or a penetrating head injury that disrupts normal brain function. TBIs can lead to long-term cognitive issues, behavioral changes, and physical disabilities.

Spinal Cord Injuries: These injuries can result in partial or complete paralysis. The impact of a truck accident can fracture or dislocate vertebrae, which can then damage the spinal cord.

Paraplegia: This is a type of paralysis that affects all or part of the trunk, legs, and pelvic organs. It's often caused by a spinal cord injury.

Quadriplegia: Also known as tetraplegia, this is a form of paralysis that results in the partial or total loss of use of all four limbs and torso. It's usually the result of a high spinal cord injury.

Broken Bones: The force of a truck collision can break bones. Recovery can require surgery and lengthy rehabilitation.

Internal Bleeding: Blunt trauma from a truck accident can cause internal injuries and bleeding. These are serious conditions that require immediate medical attention.

Road Rash: This refers to skin abrasions caused by sliding across the pavement during an accident. While often associated with motorcycle accidents, it can also occur in truck accidents if a person is ejected from a vehicle.

Burns: If a truck accident results in a fire or explosion, occupants can suffer burn injuries, which can range from minor to severe.

Lacerations: Sharp glass and metal can cause deep cuts or lacerations during a truck accident. These can result in significant blood loss and may require stitches or surgery.
These injuries can have life-altering consequences and require extensive medical treatment, rehabilitation, and ongoing care. If you've been involved in a truck accident, it's important to seek immediate medical attention and consult with a personal injury attorney to understand your legal options.
---
How a Truck Accident Lawyer Can Help
Enduring a truck accident can be a devastating experience, leaving you with not only physical injuries but also financial burdens due to mounting medical bills and potential loss of income. In such challenging times, our dedicated team of truck accident lawyers in Chicago, IL, is here to support you and fight for the compensation you rightfully deserve.
Our legal team can assist you in securing compensation for:
Medical Bills: These include immediate hospital bills, ongoing medical treatment, rehabilitation costs, and any future medical expenses related to your injuries.

Lost Wages: If your injuries prevent you from working, we can help recover the income you've lost during your recovery period.

Future Lost Wages: In cases where your injuries cause long-term or permanent disability affecting your ability to work in the future, we can help you claim for future earnings losses.

Pain and Suffering: This encompasses the physical pain and emotional distress you've experienced as a result of the accident.

Property Damage: We can assist you in recovering the costs to repair or replace your vehicle and other damaged property.

Punitive Damages: In cases where the truck driver or their employer acted egregiously or recklessly, we can seek punitive damages to punish and deter such behavior.
Our goal is not just to get you compensation, but also to hold the responsible parties accountable. Given that many truck accidents are due to driver error—often a result of violating the stringent regulations governing the trucking industry—we are committed to ensuring these individuals and their employers are held responsible for their actions.
Get Started with a Chicago Truck Accident Attorney
Navigating the aftermath of a truck accident can be overwhelming. Our skilled truck accident attorneys in Chicago, IL, are here to guide you through every step of the complex legal process. Leveraging our extensive experience in handling truck accident claims, we collaborate with medical professionals and accident reconstructionists to build a robust case for you. Trust us to fight for your rights and help you secure the maximum compensation you're entitled to.
---
Call (312) 500-7944 today to learn more about your legal options.
Trial Attorneys Dedicated to Your Case
The attorneys of MDR LAW pride themselves on providing personalized, professional service that is backed by decades of experience and knowledge. What Sets MDR LAW LLC Apart?
250+ Combined Years of Trial Experience

Free No-Obligation Consultations

Over $250 Million in Settlements and Verdicts Recovered For Our Clients

Personalized Approach to Each Case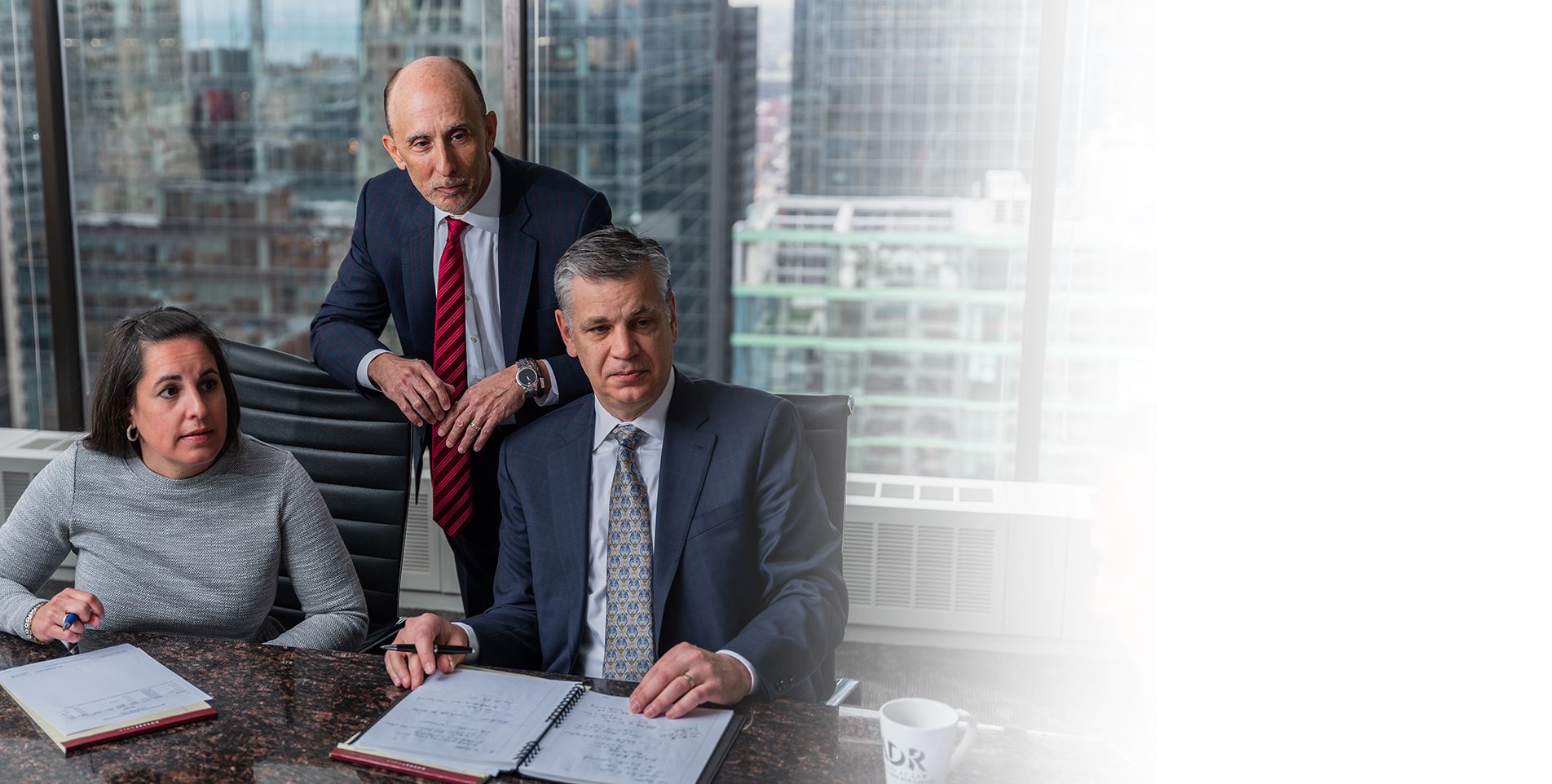 Trial Attorneys
Fighting for Injury Victims Since 2005 Begin Your Free Case Review with Our Team Today
Ready to Discuss Your Case?
See How We Can Help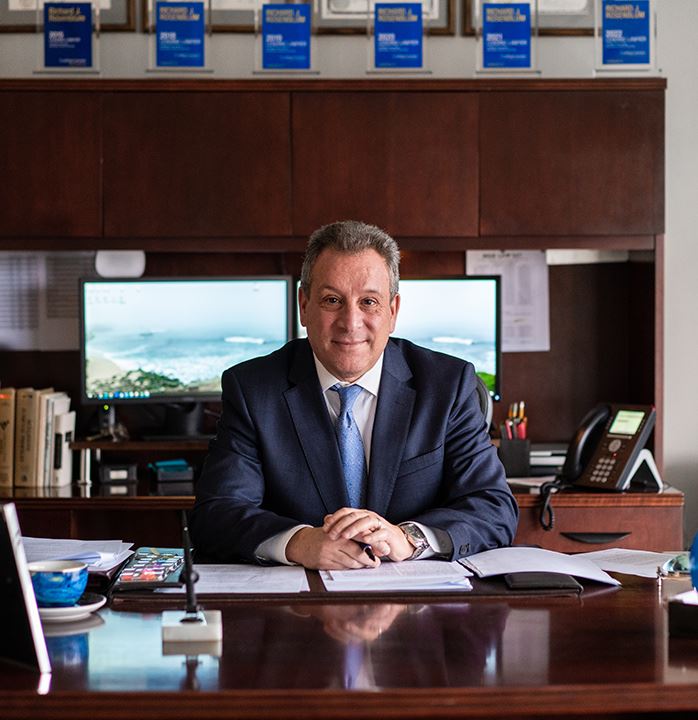 An Experienced Team on Your Side