Chicago Car Accident Lawyers
Auto Accident Attorneys with 200 Years' Collective Experience
Chicago has some of the worst traffic in the world. In the past year, more than 81,000 car accidents happened in Chicago. Out of these, 187 people died, and more than 21,000 were injured. Of those 21,000, our firm can safely say several hundred suffered permanent or long-term consequences. Car accident injuries can be life-altering, even if they appear minor initially. Impacts on your life can range from physical pain and decreased mobility to financial losses due to medical bills and lost wages. On top of their injuries, car accident survivors or their families have to contend with insurance companies, who may try to limit their payout or deny a claim altogether.
Trial Attorneys Dedicated to Your Case
The attorneys of MDR LAW pride themselves on providing personalized, professional service that is backed by decades of experience and knowledge.
Injured in a Car Accident? We Can Help
MDR LAW is Chicago's premier car accident law firm because we have decades of experience with motor vehicle injury cases. With our extraordinary trial experience, our firm has won significant victories for survivors and bereaved families in auto accident lawsuits. We've often helped our clients recover the cost of medical treatment, lost wages, and damages for pain and suffering. Our proven Chicago car accident attorneys will ensure you get the total compensation you deserve.
We handle a wide range of Chicago auto accident cases, including those involving:
Rear-end collisions
Head-on crashes
Lane changes without warning
Alcohol-related accidents
Uninsured drivers
Common Causes of Car Accidents
After years of investigating and litigating motor vehicle collisions, our firm is familiar with the most common causes of car accidents. Car accidents happen for various reasons, but the most frequent category by far is driver negligence.
Some of the most common causes of Chicago car accidents include:
Driver negligence: Texting while driving to drunk driving all fall under driver negligence. Drivers who are careless or reckless can easily cause an accident.
Defective car parts: When car manufacturers sell defective cars, it can often lead to accidents. Car defects can include everything from faulty brakes to engine failure.
Road hazards: Potholes, debris on the road, and icy patches can all lead to dangerous car accidents.
Don't Handle It Alone—Call an Experienced Lawyer
If you or a loved one has been injured in a car accident, it is essential to speak with a qualified attorney as soon as possible. Facing the insurance company alone could endanger your claim. Insurance companies have the upper hand if you don't have an attorney, and they could try to limit your payout. The only way to get an insurer to take your case seriously is to hire a Chicago car accident lawyer who can fight for your maximum compensation under the law.
MDR LAW has the tools, resources, and experience necessary to take on any auto accident case. Our Chicago car accident attorneys understand what it takes to investigate, litigate, and win car accident claims. We will fight for you to get the compensation you deserve. Schedule a free consultation today, and let us help you get back on track.
Our firm provides legal representation in the following languages:
English
Spanish
Romanian
Polish
American Sign Language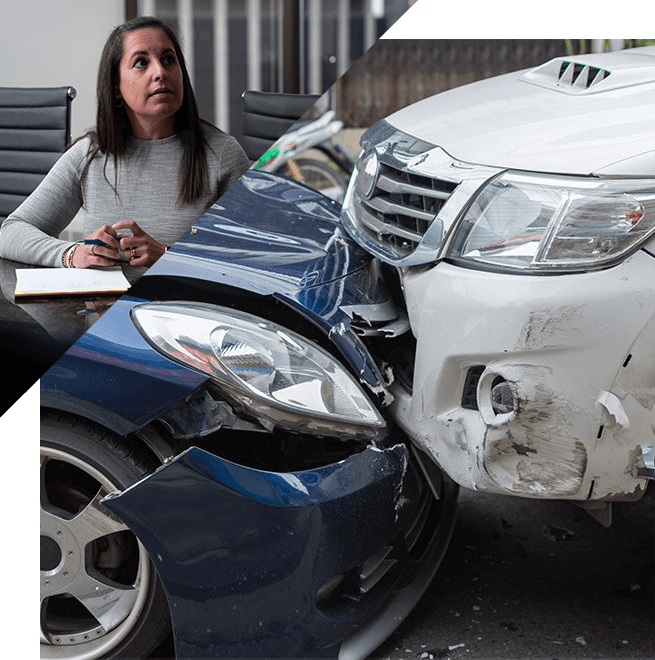 What Sets MDR LAW LLC Apart?
200+ Combined Years of Trial Experience

Free No-Obligation Consultations

Over $200 Million in Settlements and Verdicts Recovered For Our Clients

Personalized Approach to Each Case
Trial Attorneys
Fighting for Injury Victims Since 2005 Begin Your Free Case Review with Our Team Today
Ready to Discuss Your Case?
See How We Can Help
An Experienced Team on Your Side